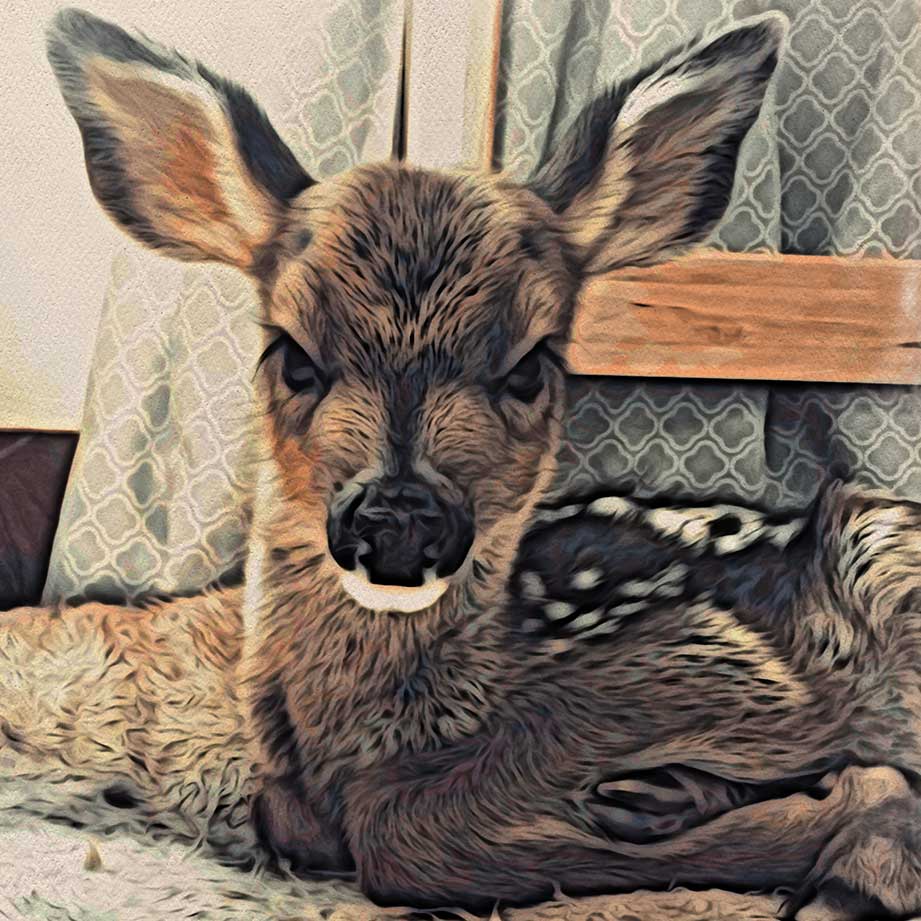 THOR'S
STORY
Thor is a black-tailed deer who was born on May 18, 2020 in rural Oregon, and abandoned shortly afterwards. He got hungry and started crying for his mom, which caught the attention of the Rasmussens who live nearby.
After talking to a biologist it was determined he was indeed abandoned. His mother never came back, so Dawn became Deer Mom to Thor, caring for him including regular bottle feedings, brushing his fur, giving him nurturing, and teaching him to search for food that deer normally eat.
He is now spending more time away with the 28-member local deer herd and is an accepted member of the group. This includes being 100% self-sufficient in feeding himself on native deer foods. He still pops by to say hello to his foster mom Dawn from time to time.
Thor's story is still unfolding as he grows up, so stay up to date with his activities by visiting his Facebook page or Instagram page.